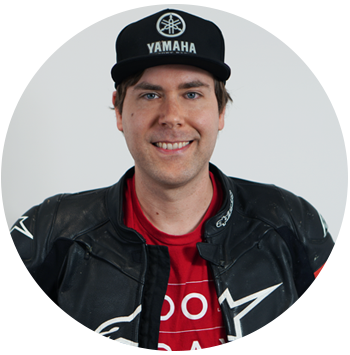 Hi, my name is Patton and I'm currently a UX/UI designer for USAA. I help design engaging user experiences based on research, strategy and testing to increase the acquisition of their digital products and deliver interactions that empower the customers to take action in the digital space. This has been my main focus since 2017.
Here is some recent feedback that I've received from co-workers while at USAA. 
"Patton embodies a calmness which is so reassuring as we navigate the ever-changing variables in the Digital world. He listens to understand, pushes when needed, but still maintains a great dynamic with all stakeholders he works with. Thank you for being a part of Bank Digital's success Patton!" 
- Business Partner
"Patton brings a constant and consistent level of professionalism that is evident in his design, work ethic and contagious with his team members."
- Managing Director
I first joined USAA in 2013 as a designer and front-end developer. My time was spent designing and developing pages for USAA's digital storefront using HTML/CSS, adhering to brand standards, making sure pages were accessible for users with disabilities and collaborating on the content strategy of the pages. 
Earlier in my career, I worked in the music industry for Emmis Communications which owns and operates radio, magazine, and technology entities. While there, my role was heavily based in graphic design and I supported the local Austin radio station websites, newsletters, events, marketing campaigns, concerts and contests. I also had the opportunity to participate in many photo and video shoots. 
In 2008, I graduated from Texas State University with a bachelor's degree in Communication Design. This program was primarily focused on print and graphic design type work.
In my spare time I enjoy working on personal design projects where I can flex my creativity, doing leather working and creating my next Ren Fest costume, spending time with my wife, and riding my motorcycles. I like to take long rides on the rolling hills of Texas' back country roads or do the occasional track days. I can appreciate all forms of riding and would some day love to own a bike for every style of riding. 
Below are a few photos of some of my past experiences with motorcycles.